I'm very excited!! I signed up for personal training today. :) The university I work at has an 8 hour package (plus a free 1 hour start up session) for $246. (P.S. Josh, if you're reading this...Can I spend $246 for personal training? Okay, thanks!)
Though it's convenient, I think the price us a bit steep. I mean, these are students. I have a Masters and 6 years experience and my hourly rate here is a tiny bit less than they are getting.
I hope it turns out to be worth it. I really don't want them to just try to show me how to use machines. I can use the machines! I want real strength with free weights and other free exercises.
Anywho, I'm still excited. Just waiting for my trainer to call so we can get everything set up. I'm hoping to be able to split it up into 30 minute sessions 3 days per week. That will last me about 5 weeks and if I'm enjoying it, then I'll continue it if I feel I need to.
Now, onto the food...
Sorry I haven't posted in a few days. I tend to stay off the computer on the weekends and I wasn't feeling well Monday or Tuesday.
Breakfast was a whole wheat bagel with a tiny bit of almond butter and some orange juice.
Lunch was a salad from the salad bar. The highlight were the chickpeas and kidney beans. I did have real ranch dressing (maybe 1 tbsp). I find that the prospect of having FF or RF dressing will keep me from eating a salad so it's better to have a little of the real stuff.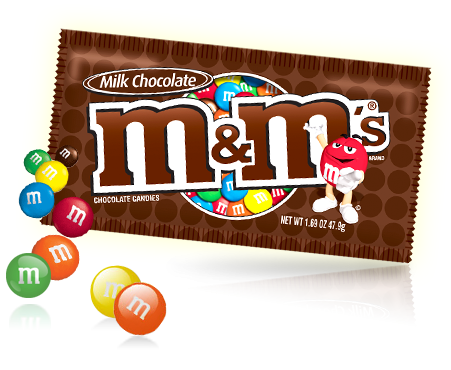 My "dessert" was a bag of M & Ms. I had planned on eating half and having half after dinner, but that didn't happen. I'll be kicking myself when my sweet tooth kicks in after dinner. Hopefully the watermelon I'm planning on picking up on the way home will nip it in the bud.
I'll try to do better with actual pictures (I left my phone at home accidentally) for dinner.
BTW: If you have any great healthy recipes send 'em to me. I could use all the help I can get.